Main content starts here, tab to start navigating
About The Clam West Village
Since opening its doors in 2014, The Clam has become one of the best restaurants the West Village has to offer for neighbors, locals, and visitors alike. Chef Mike Price's seasonal menu and raw bar draw inspiration from the rich traditions of the Atlantic Seaboard, influenced by his experiences growing up on the Eastern Shore of Maryland. The ever-evolving menu celebrates the freshest seafood and market-driven ingredients, complemented by mainstay hits like the Clam Chowder, Lobster Salad, and Fried Clam Strips.
One of the best bars to dine at in the West Village, The Clam's acclaimed beverage program focuses on small producers that create compelling wines, with each bottle (and tap pour at the bar) telling a story through the unique lens of the winemaker and their terroir. Craft cocktails change with the food menu throughout the seasons, and all are served with Blackfoot Hospitality's signature style of genuine hospitality that is elegantly unpretentious.
Large picture windows from The Clam's exposed brick & pearlescent dining room overlook the sunny corner of Hudson & Leroy in the West Village, with verdant all-weather outdoor seating serving as an urban oasis in the heart of the city. We can't wait to host you soon.
MIKE PRICE
Chef/Co-Owner
Chef Mike Price is no stranger to the authentic flavors of fresh, simply prepared food. Raised in a small town along the Chesapeake Bay, Mike planted the seeds of his career early on, tending to his family's farm and cooking at a local crab house on weekends during high school.
A graduate of the Culinary Institute of America, he completed an externship at the esteemed Symphony Cafe in New York City, where he would later return to work for three years following graduation. After mastering all stations in the kitchen, Mike brought his expertise to the high-profile clientele at Sullivan's Restaurant and Broadcast Lounge for two years before accepting the tournant position at the Waterclub. Moving to Miami shortly thereafter, Mike opened Fish, an upscale seafood restaurant where he took on the role of sous chef for two years, after which he returned to Maryland to explore a more managerial course heading up a corporate dining room in his hometown.
In 2001, Jimmy Bradley and Danny Abrams asked Mike to be sous chef at The Harrison, where he subsequently spent the next year-and-a-half honing his skills in the sophisticated flavors of New American cuisine. When The Mermaid Inn opened in the East Village in 2003, Mike was the obvious choice to head the kitchen. After creating the Mediterranean and North Atlantic-inspired seafood menu, Mike proved his talent for drawing on coastal influences and using the finest in fresh and seasonal ingredients.
In early 2007, Mike and his good friend and then-future business partner, Joey Campanaro, opened a Market Table restaurant. Since opening the restaurant in 2007, Mike has received critical and popular acclaim and has been featured in such outlets as Food & Wine, Conde Nast Traveler, The New York Times, New York Magazine, Time Out New York, Travel + Leisure, The Martha Stewart Show, The Today Show and The CBS Early Show.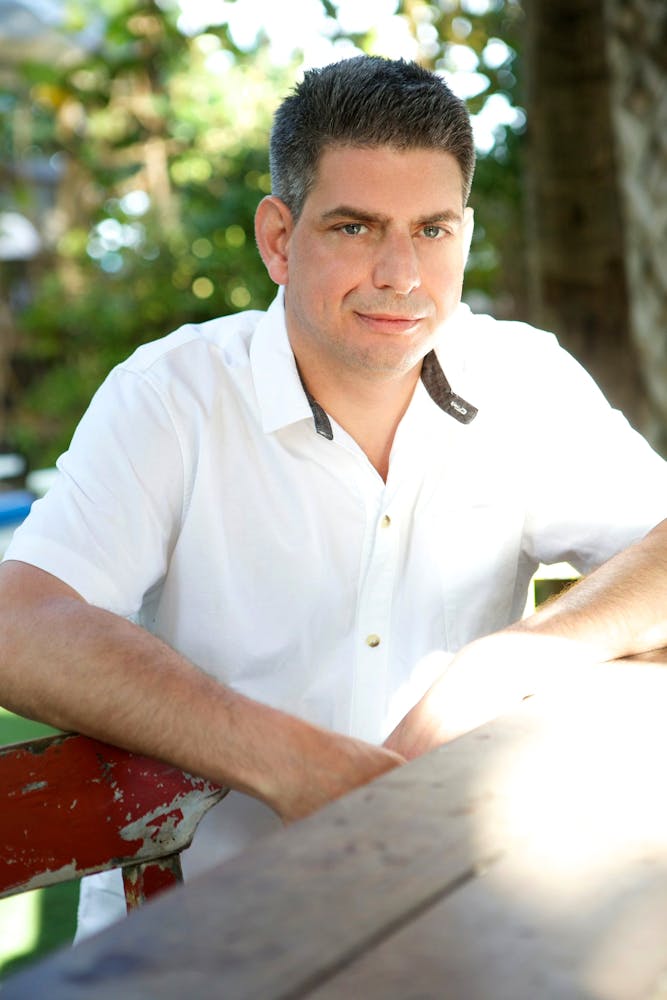 Joey Campanaro
Co-Owner
Joey Campanaro was raised in Philadelphia, where the food of his childhood inspired him to make cooking his career. With a culinary approach rooted in his Italian grandmother's kitchen and honed in a range of America's top restaurants, Campanaro brings a lifelong affinity for Mediterranean cuisine to every dish he creates.
In 2001, Campanaro moved to New York to open The Harrison in Tribeca, where he earned a two-star review from The New York Times, but it was in 2006 that things really started to come together when Campanaro opened his dream restaurant, the West Village gem Little Owl. Little Owl has enjoyed a continued buzz as one of New York's most exciting and iconic restaurants and has since been joined by Little Owl the Venue and Little Owl the Townhouse, both private event spaces and culinary showrooms in New York City.
In 2007, Campanaro joined with his good friend Mike Price to open Market Table on a charming corner of Manhattan's West Village neighborhood, where warm hospitality and seasonal, modern American cuisine takes center stage. Following the success of Market Table, the duo opened The Clam, a seafood-centric restaurant just a few blocks away.
Campanaro and his restaurants have been featured in such outlets as Bon Appetit, Food & Wine, Condé Nast Traveler, The New York Times, New York Magazine, Esquire, Travel + Leisure, NBC's "Today" show, and many more.